Western Australian Argon Isotope Facility
The Western Australian Argon Isotope Facility (WAAIF) specialises in applying the argon-argon (40Ar/39Ar) dating method to rocks and minerals that contain potassium, including hornblende, sanidine, plagioclase and basalts.
The WAAIF focuses both on the application and development of 40Ar/39Ar techniques to establish temporal constraints on geological processes including the eruption of large igneous provinces, the formation of impact craters and the thermal history of meteorites.
We also host a range of geoscience-related research topics, including ore deposits, metamorphic petrology and provenance studies.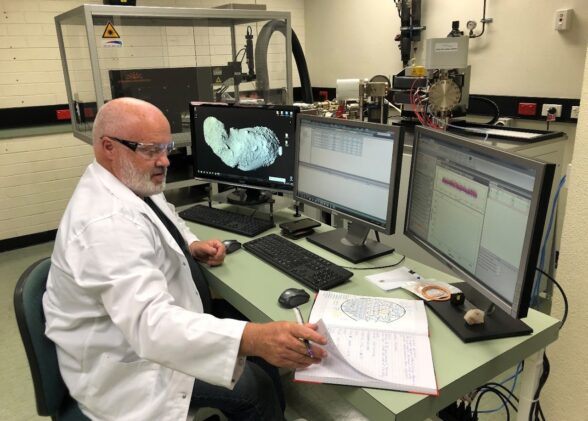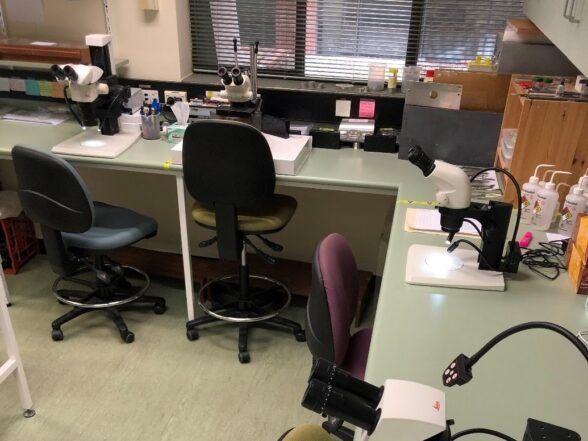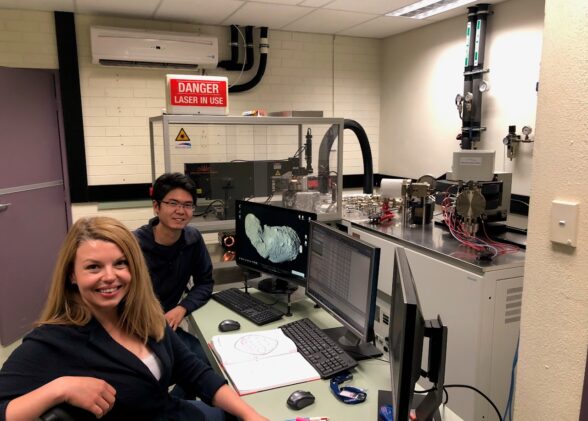 Research
WAIFF can potentially accommodate any research project that involves Ar isotopes. Our recent and current projects include:
40Ar/39Ar dating and isotopic geochemistry of large igneous provinces (CAMP, Karoo, Umkondo, Kalkarindji, Madagascar, Ethiopia) and relation with mass extinctions and continental breakup
40Ar/39Ar dating and thermochronology of meteorites (impact, volcanism)
40Ar/39Ar dating of impact craters and relation between impact and mass extinction
40Ar/39Ar methodological development (standard calibrations, 39Ar and 39Ar recoil, inherited and excess 40Ar, 40K decay constant and alteration effect)
40Ar/39Ar geochronology of volcanoes and small volcanic provinces (Hawaii, Tore Madeira rise, Heard Island)
40Ar/39Ar geochronology and thermochronology of Shear zones (Argentina, Thailand, Spain, Australia)
Thermochronology of metamorphic phases (mountain building processes)