Geoscience Atom Probe Facility
Atom Probe Tomography (APT) is a characterisation technique that combines high spatial resolution with time-of-flight mass spectrometry to provide 3-dimensional chemical information at the atomic scale. The Geoscience Atom Probe (GAP) Facility specialises in the application of APT to geological samples. For the latest results and further information on the facility, visit the Geoscience Atom Probe website.
The GAP facility is particularly focused on geoscience research, through application in a wide variety of material systems are also possible.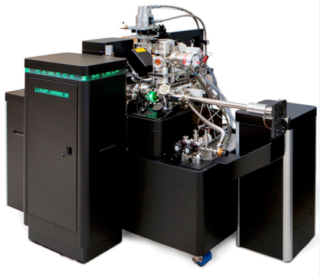 LEAP 4000X HR Atom Probe Microscope
Detection efficiency: ~37%; Equal sensitivity to all ion species, from H+ to large molecular ion complexes.
---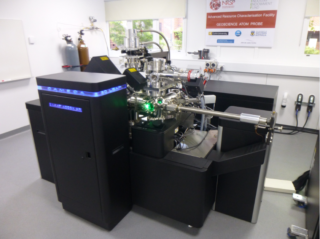 LEAP 4000X HR Atom Probe Microscope
Spatial resolution: less than 1nm; Field of view: larger than 200nm (3D), larger than 500nm (1D); TOF mass resolution: higher than 1000 (M/∆MFWHM); Chemical sensitivity: less than 10ppm.
Applications
The strength of the APT technique is in providing chemical information in relation to specific nano-scale features of interest. For example, the partitioning of elements to a particular phase, grain boundary, or defect. Regions of interest can be targeted by preparation of needle-shaped specimens using a focussed ion beam (FIB).
Earth Science
Characterization of minerals and ores
Geochronology
Trace element mapping
Extra-terrestrial isotope analysis
Metal alloys
Steels
Alloy engineering
Oxides and corrosion processes
Semiconductors
Device structures
Multi-layer structures
III-V semiconductors