Stable Isotope Acid Digest Laboratory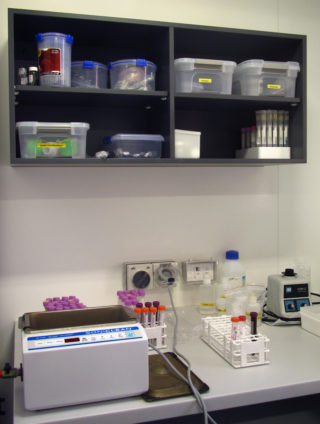 Thermal Ionization Mass Spectrometry Facility
Manufacturer: N/A
Model: N/A
Year: 2014
Building: 301
Room: 039
The Acid Digest Laboratory is a purpose-build clean air environment designed for the chemical preparation of trace level samples for analysis by Thermal Ionization Mass Spectrometry.
The laboratory is supplied with ULPA-Filtered air to reduce particles levels for trace analysis.
Chemical work is performed in a ducted fume cupboard equipped with scrubber.
The facility is separated from outside environment to prevent contamination of samples and reagents.
Contact: Svetlana Tessalina