ICPMS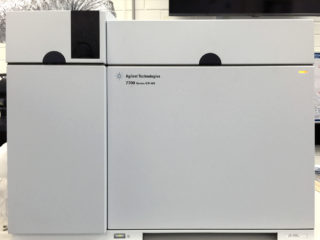 GeoHistory Facility
Manufacturer: Agilent
Model: 7700
Year: 2012
Building: 312
Room: 116
This instrument is a quadrupole mass spectrometer, capable of detecting metals (and several non-metals) at low concentrations. This is achieved by ionizing the sample in a high temperature plasma and separation/analysing the ions by mass.
An innovative new ion lens delivers higher sensitivity and reduced random background signals, providing excellent detection limits across the mass range.
Compact benchtop design makes the 7700 one of the world's smallest commercial ICP-MS, saving valuable work bench and laboratory space.
Enhanced data analysis and reporting with the powerful MassHunter software platform.
Contact: Noreen Evans