D8 Discover XRD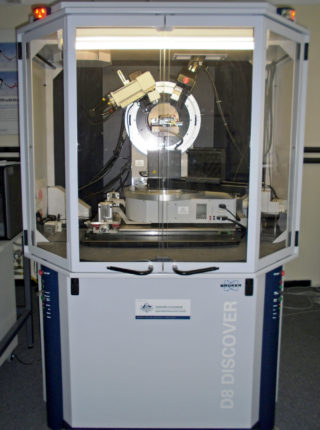 X-Ray Diffraction and Scattering Facility
Manufacturer: Bruker AXS
Model: D8 Discover
Year: 2009
Building: 301
Room: 203
Power diffraction X-Ray Diffraction (XRD) and optional grazing incidence diffraction (GID) and reflectometry (XR) of thin films.
Goebel mirror provides intense and parallel beam necessary for XRD work.
LynxEye detector available for rapid detection.
In-plane and out-of-plane collection modes available.
Customised stage allows for an anti-vibration stage and Langmuir trough to be added for films on liquids.
A laser system can monitor changes in the liquid level during data collection.
Currently configured for powder diffraction.
Uses a Cobalt X-Ray tube.
Contact: XRDScatteringfacility@curtin.edu.au